Cartoon Banner Exchange Network
CUCKOO SORORITY HOUSE Episode 4 NOW ON LINE!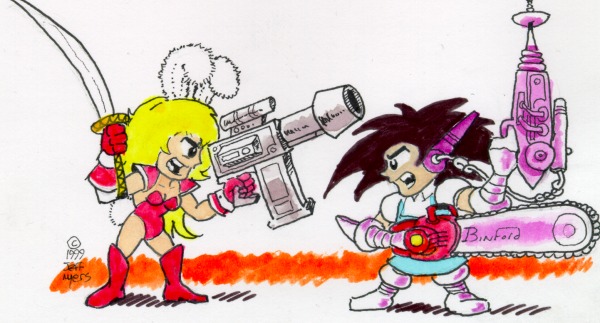 Widgetworld to Yahoo--Drop Dead!
Please be patient; due to file sizes, loading may take some time.



LINKS COMICS CUCKOO SORORITY HOUSE E-MAIL WEB-RINGS
Click here for the fight of the century...PUMA Vs. SHATNER!

WIDGETWORLD and all stories and artwork that appear herein, is COPYRIGHT (c) 1999 JEFF MYERS, unless otherwise noted. Nothing on this site may be duplicated without written permission of the copyright owner. Don't mess around with us, bubbie...we know where most of you live!

---